What Is A Fancy Color Diamond?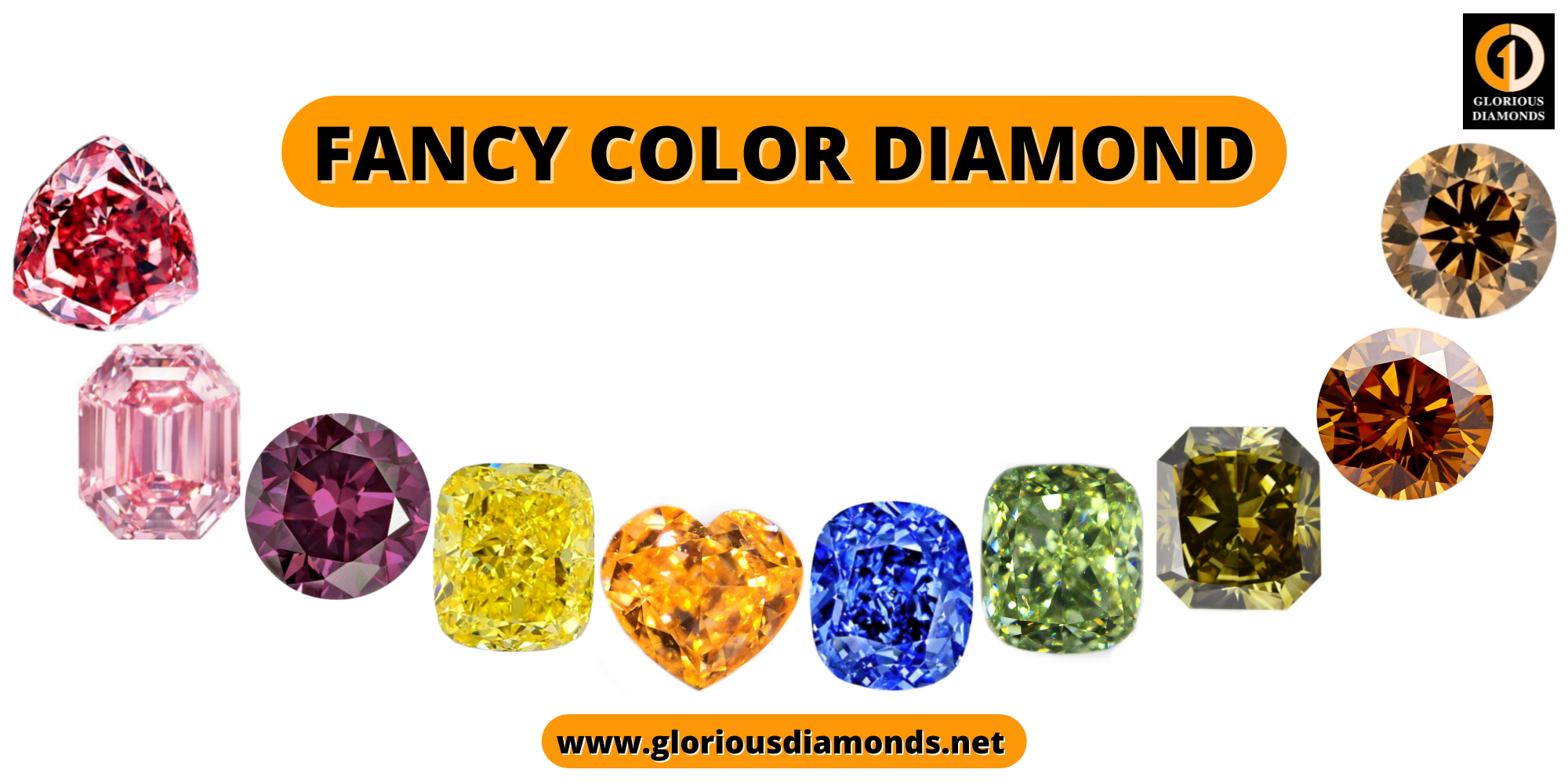 Normal color diamonds vary from colorless to light yellow and are pronounced D-to-Z color-grading. Fancy color diamonds are yellow and brown diamonds with color that extends beyond the Z range. Diamonds falling off from D to Z are usually called Fancy Color Diamonds or Fancy Diamonds. Fancy color diamonds have been branded around the world and throughout time as the most attractive and most beautiful thing on planet that makes you feel different from others. Natural color diamonds are extremely rare, compared to regular diamonds. Fancy color diamonds come in all colors of the rainbow – Blue, purple, violet, red, green, yellow, gray white, black but the most expensive are the pink diamonds.
Fancy color diamonds are also divided into 2 categories.
01 Natural Colored Diamonds
02 Treated Colored Diamonds
01 Natural Fancy Color Diamond
The natural spectrum of colors is so diverse that every natural fancy color diamond is exclusively spectacular and expressive in a variety of different ways. Popular colors include yellow, blue, green, violet and the rarest of all – the eye-catching pink & red diamonds. These colors, collectively with their sparkle and rarity, make fancy color diamonds an extremely desirable addition to any jewelry collection.
02 Treated Colored Diamond
Diamonds that were mined like the regular diamonds, but their attributes were artificially enhanced to get a better-looking diamond. The purpose of treating natural diamonds is to preciously improve their quality by changing one or several of their characteristics, thereby increasing their value. Such treatments generally target color and purity.
When a diamond is exposed to a source of radiation, the location of atoms inside the crystal lattice changes, which will cause its color to change. This method applies to make different kind of colors. Color enhanced by this technique called treated color diamonds & laboratory mentioned "treated" in certificate as well.
Natural Color Diamonds
Blue, Yellow, Green, Red, Pink, Purple, Orange, Black, Violet, Gray, Brown, Champagne, Cognac, Chameleon.
Glorious Diamonds would like to update about GIA grading scale for color diamonds. There are 8 different categories
01 Faint
02 Very Light
03 Light
04 Fancy Light
05 Fancy
06 Fancy Intense,
07 Fancy Vivid
08 Fancy Deep
Blue Diamond
Color is divided into three components in gemology: Hue, saturation, and tone. Blue diamond's occur in hues category from green-blue to gray-blue, with the primary hue necessarily being blue. Blue diamonds are still found in the Argyle mine and in Borneo, the only mine that produced straight blue diamonds, in South Africa, has closed. Because of their rarity these stones have become an excellent investment.
Blue diamonds can appear as a Faint Blue, Very Light Blue, Light Blue, Fancy Light Blue, Fancy Blue, Fancy Deep Blue, and Fancy Vivid Blue. In the event of a secondary hue, a Fancy Dark intensity is also possible.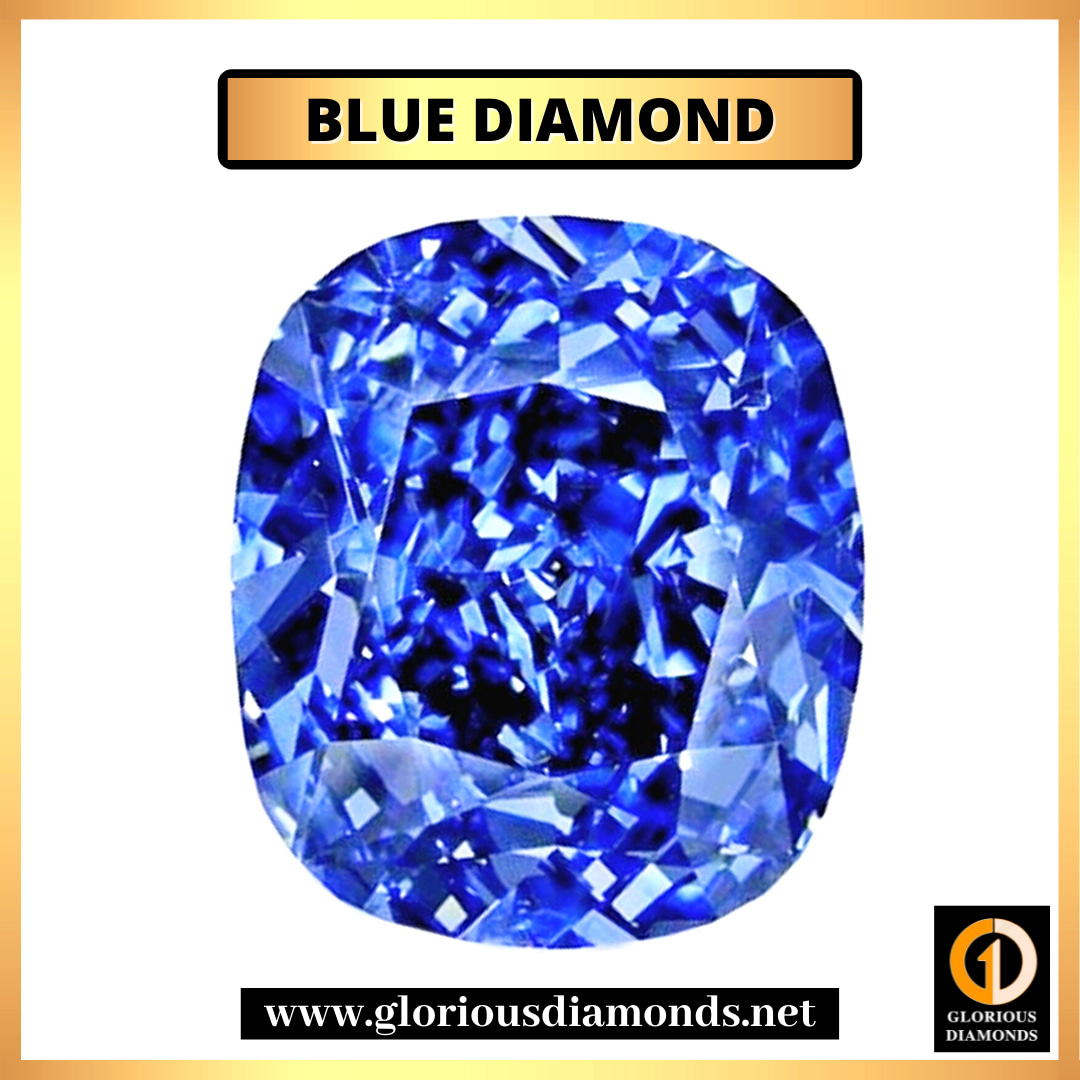 ---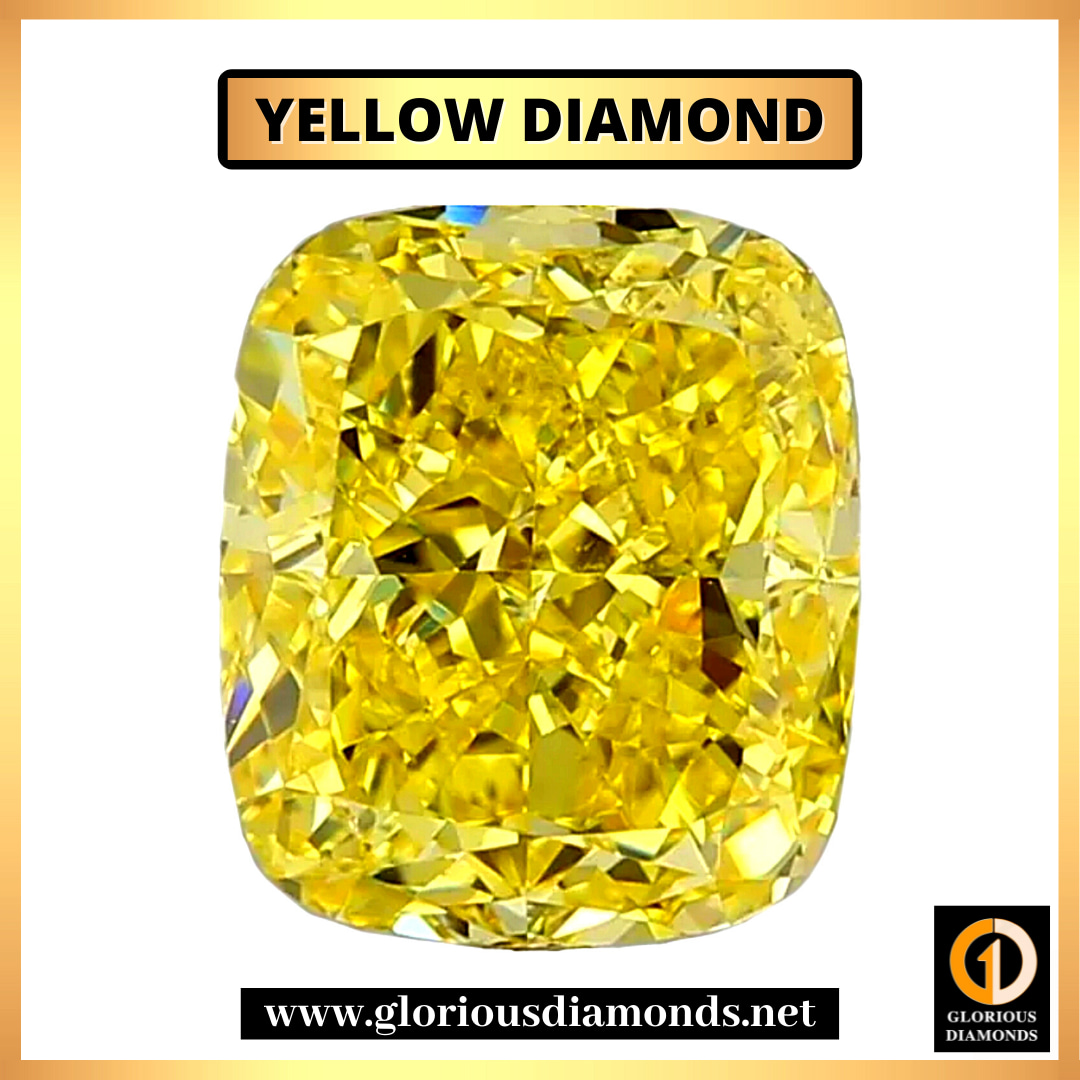 Yellow Diamond
Yellow diamonds are formed in the same manner as white diamonds are - by intense heat and pressure in the deep earth. Yellow diamonds' exclusive color comes from the presence of nitrogen in their composition. The nitrogen molecules absorb blue light, making the stone a yellow shade. Depending on the amount of nitrogen, a yellow diamond could range from light to dark
The diamond color normally goes from D to Z. As the letter is nearer to Z, it means that the diamond is less colorless and starts to be a bit yellowish in tone, a pale-yellow shade. This degrades the diamond and their prices decrease as you get closer to Z.
However, at a particular point, if you continue on the color grade, the color doesn't appear as a faded yellow and instead becomes an attractive yellow color - this is the point when the price increases again and the diamond is considered a most expensive yellow diamond.
If you're looking for yellow diamonds, Glorious Diamonds is a reputable trustworthy company with more than two decades of experience in the diamond trade. Glorious Diamonds is the best source to pick the best stone for you. There are lots of yellow diamonds available on www.gloriousdiamonds.net
---
Gray Diamond
Gray diamonds are thought to form when high levels of barium & hydrogen come into contact with during their development. The interaction with these components causes the stone's structure resulting in a variety of gray hues and intensities.
The color saturation of most gray diamonds is low. Consider a colorless diamond with an ora, or bluish metallic twist.
Australia, South Africa, India, Russia, and Brazil are all well-known for their fancy gray diamonds. While the Argyle mine in Australia is very popular for its pink diamonds, it also produces gray diamonds, mainly the delicate & fine gray thyme known as Silvermist gray diamonds.
Grey diamonds are one of the more uncommon diamond colors than yellow and blue diamonds. Value of gray diamond doesn't reflect in its price. Grey diamonds are unusual but not as sought after as more popular colored diamonds. As a result, while the supply of grey diamonds is limited, the demand is equally limited.
Natural diamond price of gray color isn't high. You can find some of beautiful gray diamonds at our online inventory at www.gloriousdiamonds.net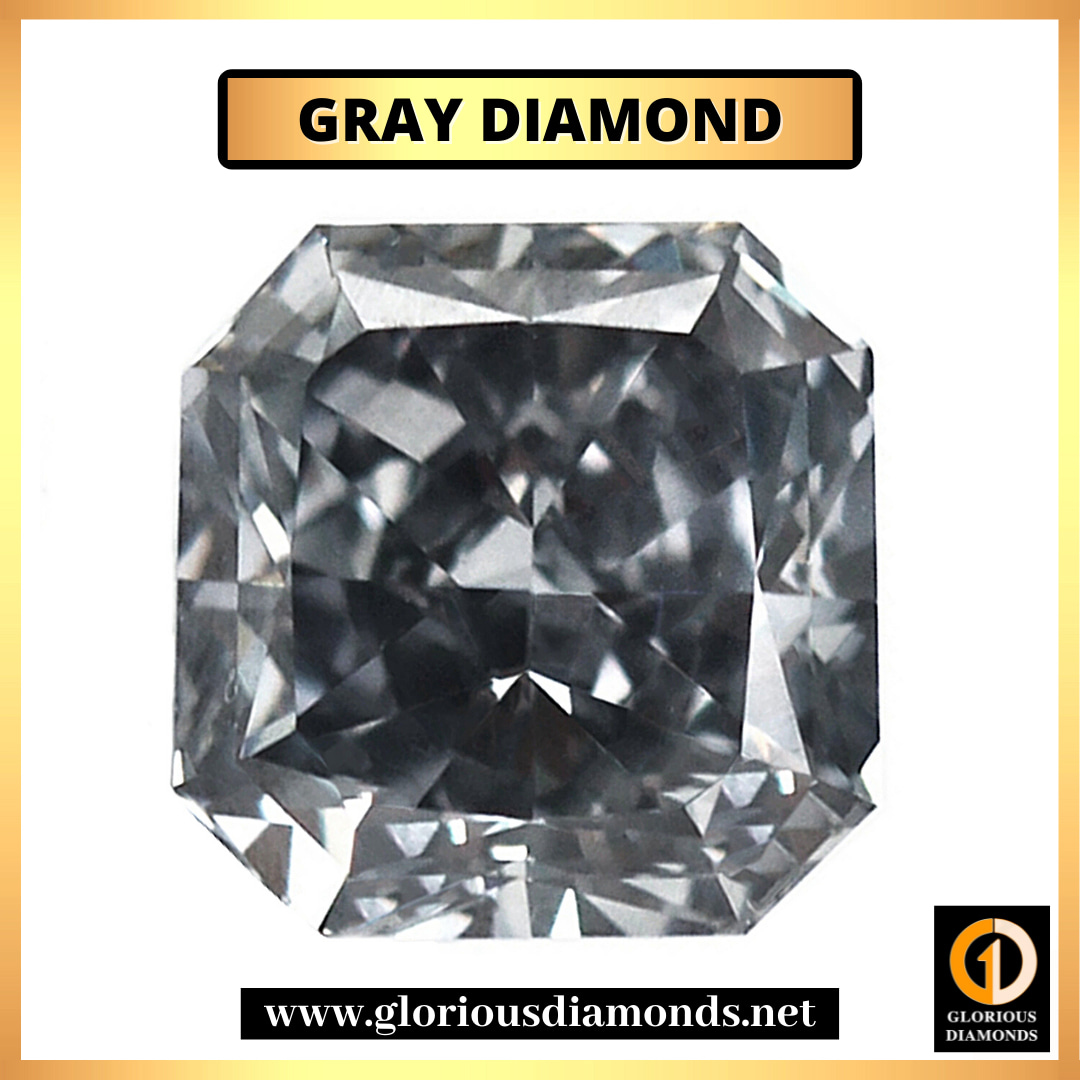 ---