GLORIOUS DIAMONDS SALE 100% NATURAL DIAMOND - NO CVD - NO HPHT - NO MOISSANITE
Diamond Laser Inscription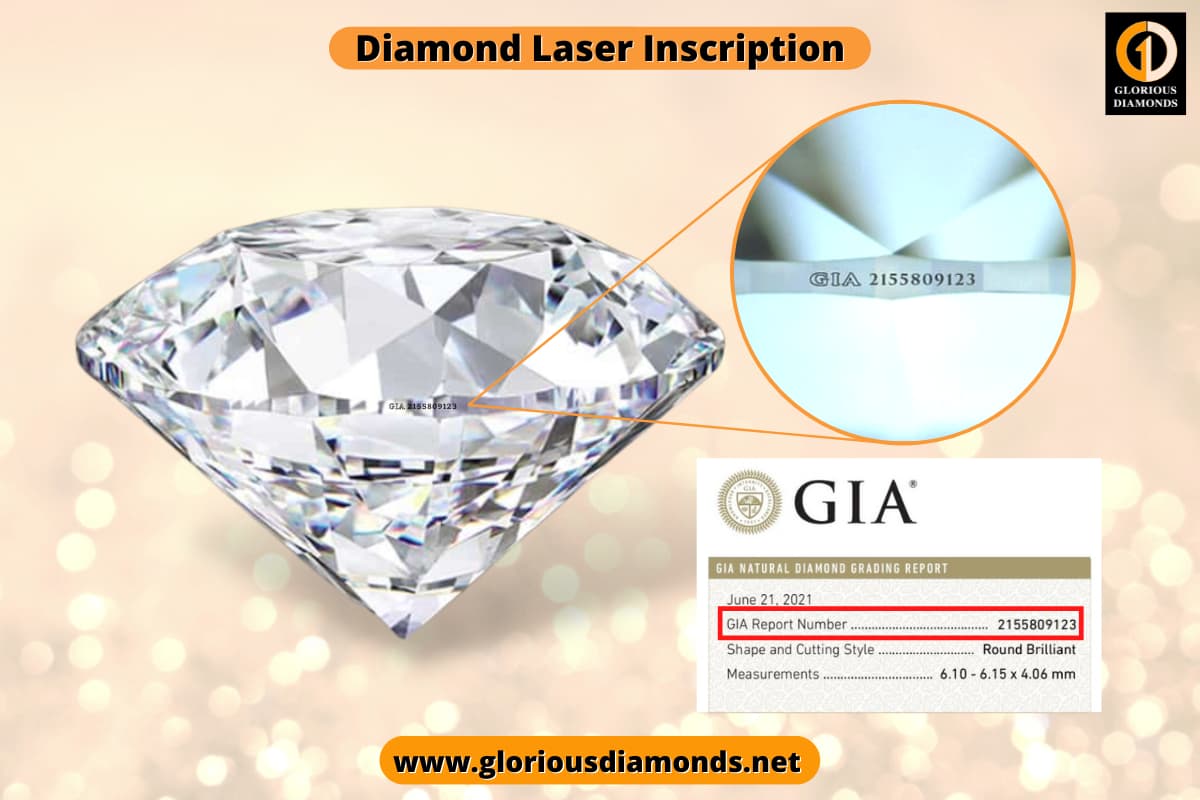 What is a Diamond Laser Inscription?
• A diamond laser inscription is a combination of letters and numbers engraved into the stone, usually on the girdle. These symbols serve as a unique identifier that can be used to identify a specific stone if necessary. Inscriptions enable you in distinguishing your diamond from other stones.
• Diamonds may now be permanently marked in a very discreet manner so that they can be recognised immediately and easily. Diamond laser inscription is done by lightly etching numbers, letters, and even artwork on the girdle of the diamond with a very small and precise laser beam.
• The laser inscription is seen using a jeweler's loupe but is not visible to the human eye and has no effect on the diamond's quality or light performance.
Why Are Diamond Inscriptions Important?
• The symbols inscribed on a diamond resemble those on its certification report, ensuring that the stone is the one described.
• Always check with the store to see if the diamond you're considering is inscribed, and compare the inscription to the certificate number.
• When it comes to protecting yourself against fraud, diamond inscriptions are really helpful.
• Don't forget to tell your jeweller about the inscription whenever you take your diamond for repairs so that the person doing the work is cautious.
• Check the inscription on the stone when you get it back to make sure it's the same diamond.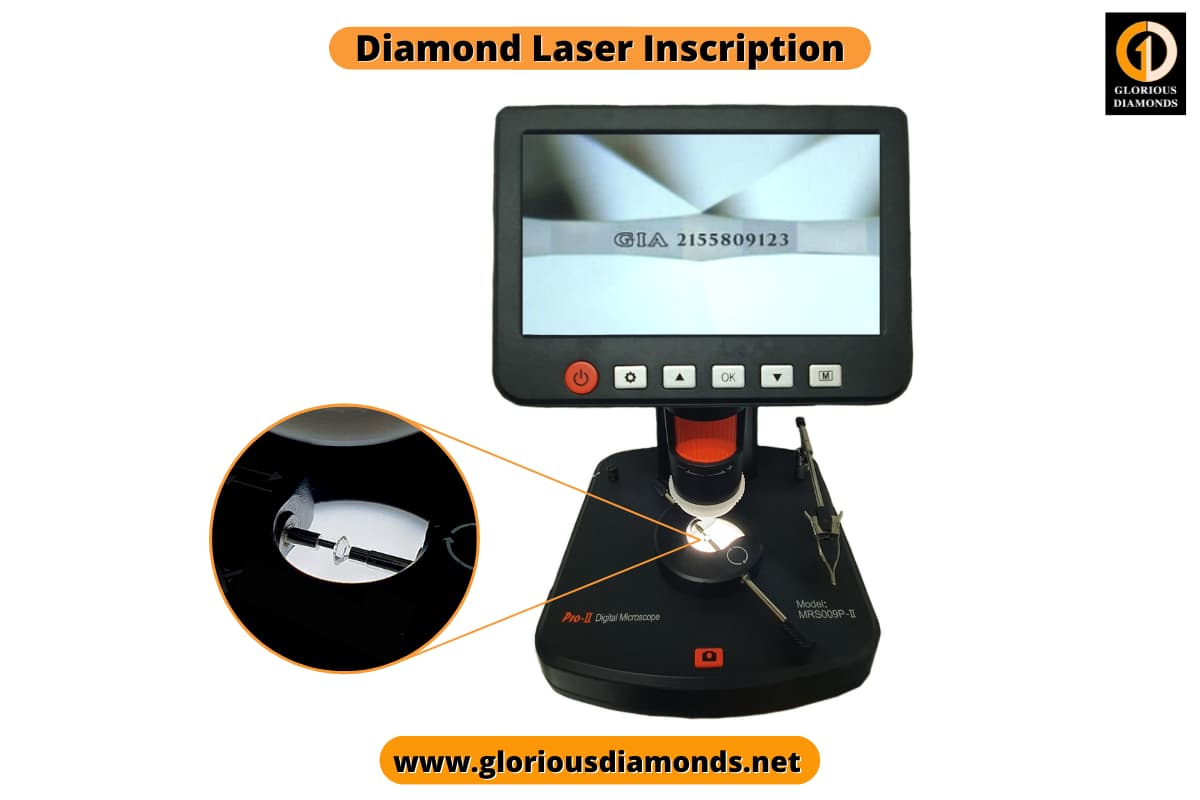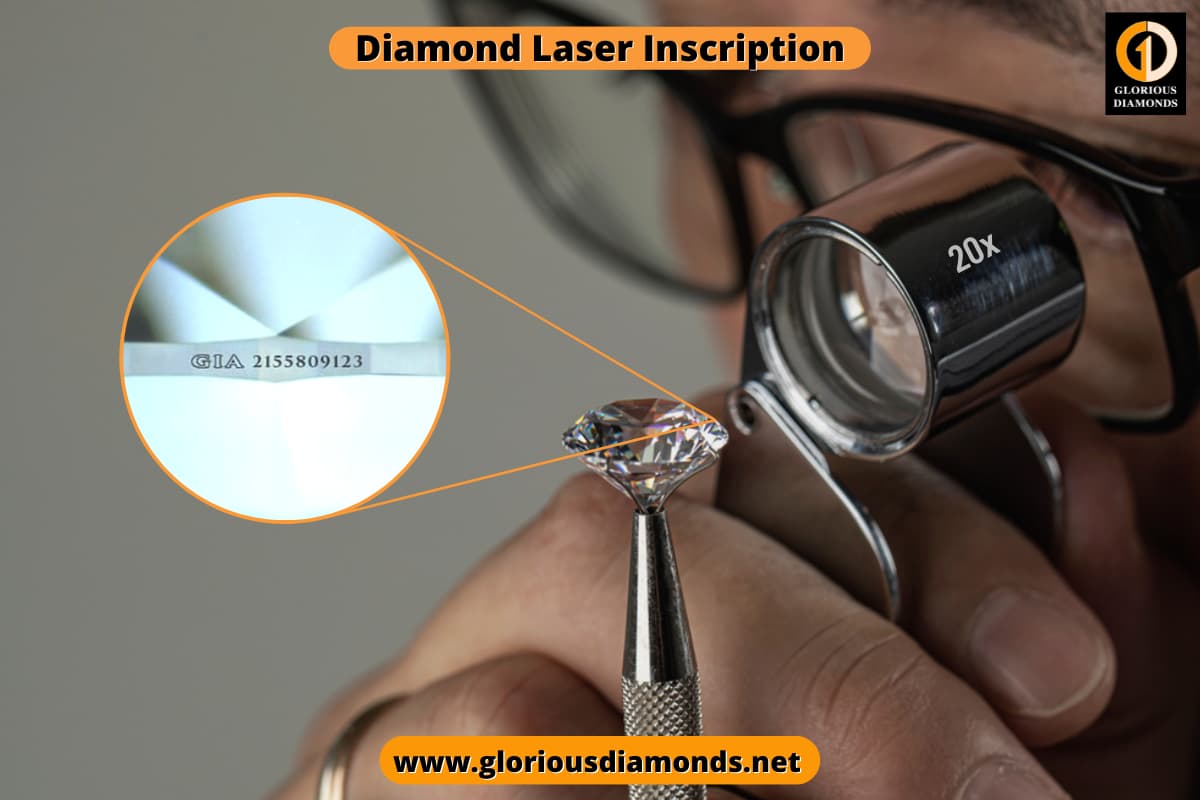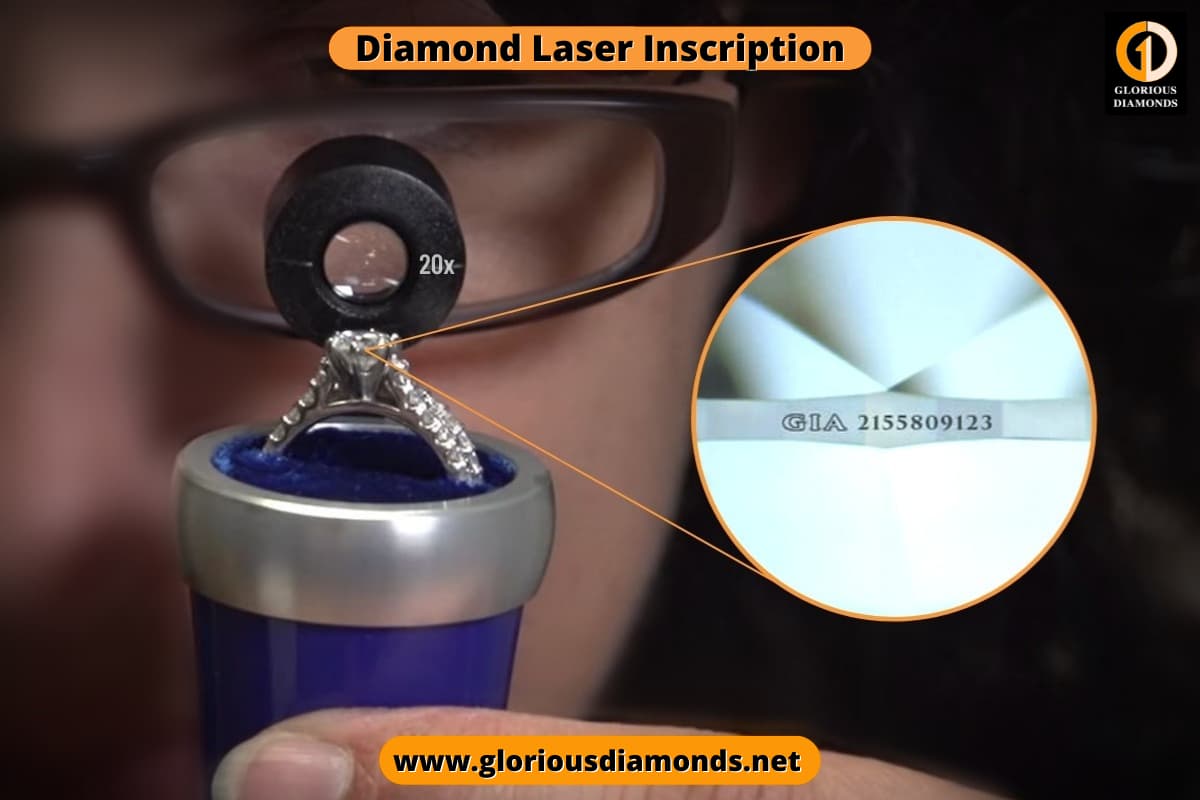 Why are diamonds laser inscribed with the GIA report number?
• A laser inscription of the GIA report number is usually found on a diamond. But, what exactly is the purpose of the GIA report number on the girdle? The unique number will help customers identify their diamond and will also let them to verify the number by entering it into the GIA website's report check. Thereafter, the GIA website will provide you with an electronic copy of your certificate.
• For many first-time buyers, trust is crucial in making a diamond purchase. The GIA report number will provide the buyer with the sense of security they require, especially once they've linked the actual diamond to the certificate number in the GIA archive database.
©2022All rights reserved.